Tim Gajser
2019 MX GP World Champion
Tim Gajser is a Slovenian professional motocross racer. He competes in the MXGP Class in the FIM MXGP World Championships as a rider for Team Honda HRC. Tim was born on the September 8th in 1996 in Ptuj, Slovenia. His father Bogomir was also a motocross rider and introduced his son to the sport at a young age. He remains his coach to this day. Gajser has one older brother Nejc, and two younger sisters Alja and Neja. In 1995 his family went through a tragedy when his 3-year-old brother Žan was killed in a racing accident. During a race the young boy wandered on a track bellow one of the jumps and was hit by his father's motorcycle during landing. Tim Gajser rides with the number 243 in honor of his deceased brother, who was born on 24th of March. In 2015, Gajser won his first World Championship in the MX2 Class while riding for the Gariboldi Honda team. In 2016, Gajser graduated to the MXGP Class under the wing of Team Honda HRC. In a stunning rookie MXGP season, Gajser was crowned the 2016 MXGP World Champion.
Læs mere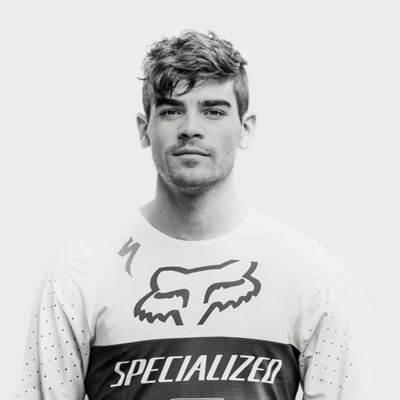 Loïc Bruni
WORLD CHAMPION
Loic was born in the south of France - French Riviera. Always happy, easy on the bike, Loic started to race in XC, DH and Trial. Training on famous home trails like Peille or Cap d'Ail, Loic signed his first contract for his first year as a Junior. He joined Sam Blenkinsop, his idol, and started to improve his speed and his race approach with him.

Better food, thinking about recovery, off time, and working with his best friend and Mechanic Jack Roure, Loic reached the Elite podium during his 2nd year as a Junior, in Windham USA. He became the World Champion in 2015, and after that he won his first World Cup stage in 2016, Cairns - Autralia.
Læs mere
NEWS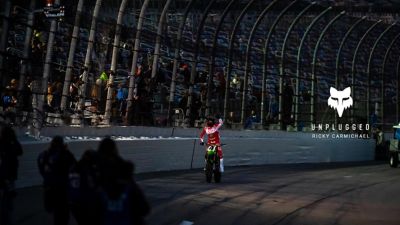 Ricky Carmichael | Unplugged | 09/04/2021
The latest Fox Unplugged shares an inside look at the G.O.A.T.'s continued commitment to professional and amateur racing as we document the weekend of Daytona Supercross and the Ricky Carmichael Amateur Supercross. Race day has changed a bit since Ricky's retirement from professional racing, but the pressure to deliver remains starting with track design, commentating, and providing a platform for the future of the sport.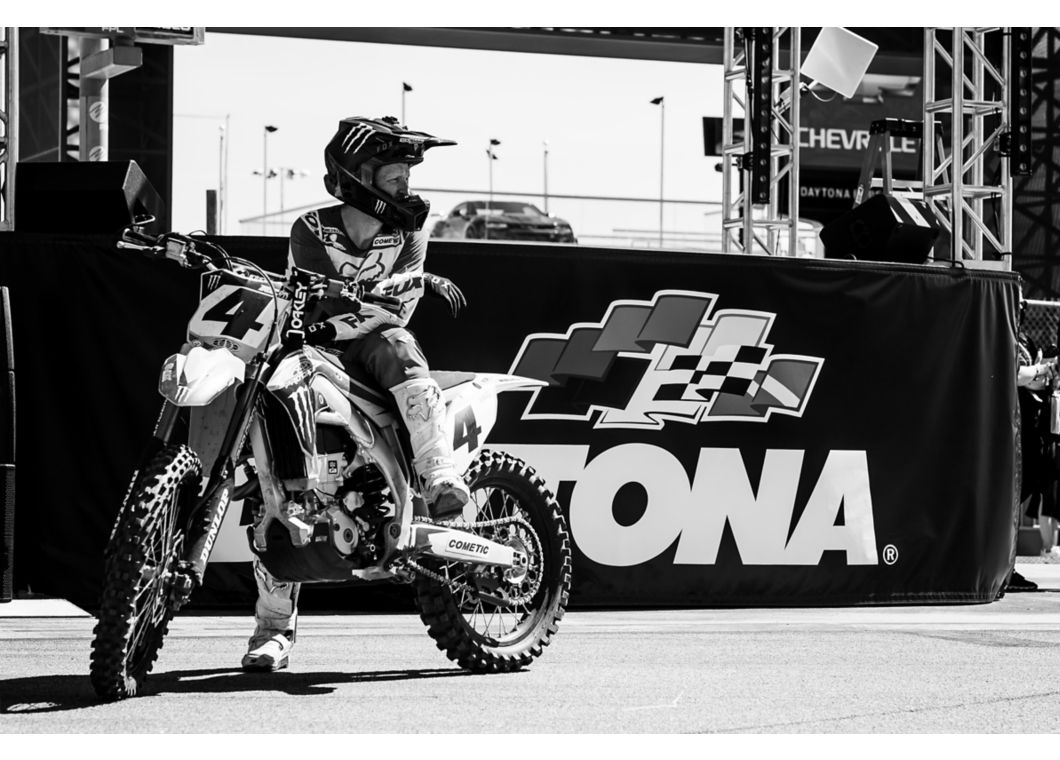 FRESH THREADS
They say dress for the job you want, and if CEO of Scrubbing Jumps is that job, shop now to add the freshest gear from our new season drop to your style resume.
Læs mere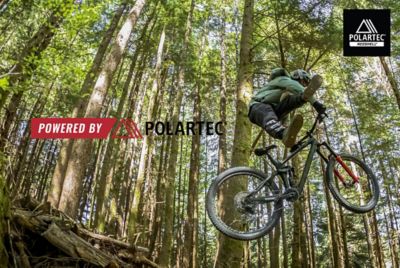 FOX X POLARTEC® - NEOSHELL | 31/01/2021
Bodies and bikes are in motion; they should be comfortable. To make this possible, we have redefined the idea of a product line. Traditionally, lines have been centered around disciplines, such as downhill or cross-county. Instead of compartmentalizing apparel for each discipline, we wanted to give riders options. In a year of riding, there is no one gear fits all. The kit should be cohesive and defined by the experience of the user.
Polartec® was our absolute best partner in this pursue. Our feeling is that when you're mixing two things together—in this case their technical prowess and our product design philosophy—you can really create something special.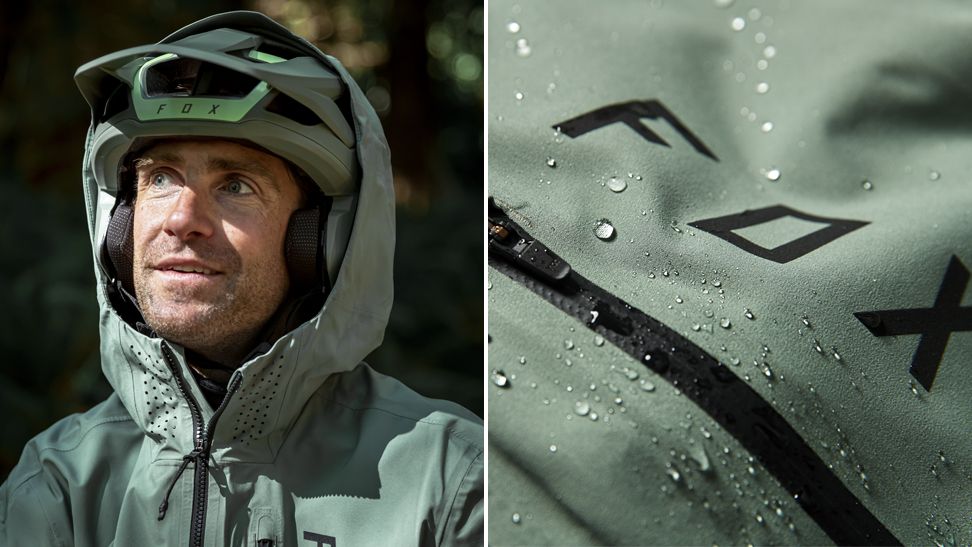 LET IT RAIN. LET IT RAIN. LET IT RAIN.
Ominous clouds above. Looks like rain, but this time you press on. With the Flexair NeoShell Jacket, we've re-imagined rainwear. As you navigate the elements, the waterproof, windproof and highly breathable fabric keeps you dry and comfortable.
This jacket redefines what it means to be weatherproof by using Polartec® Neoshell®. This incredible fabric strikes the prefect balance in both breathability and water resistance. It makes adventuring easy, even in harsh conditions.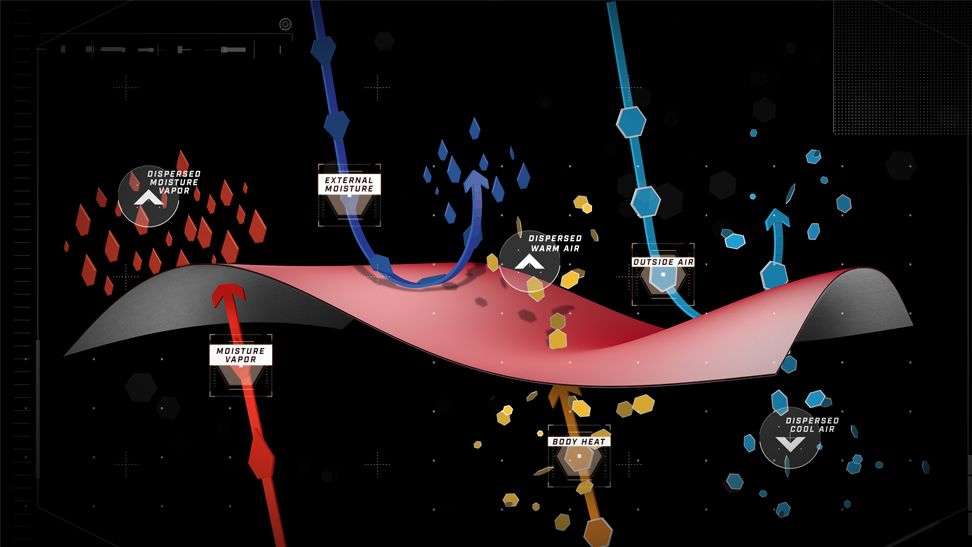 Technology: Polartec® NeoShell ®
Benefit: The world's most breathable waterproof fabric technology.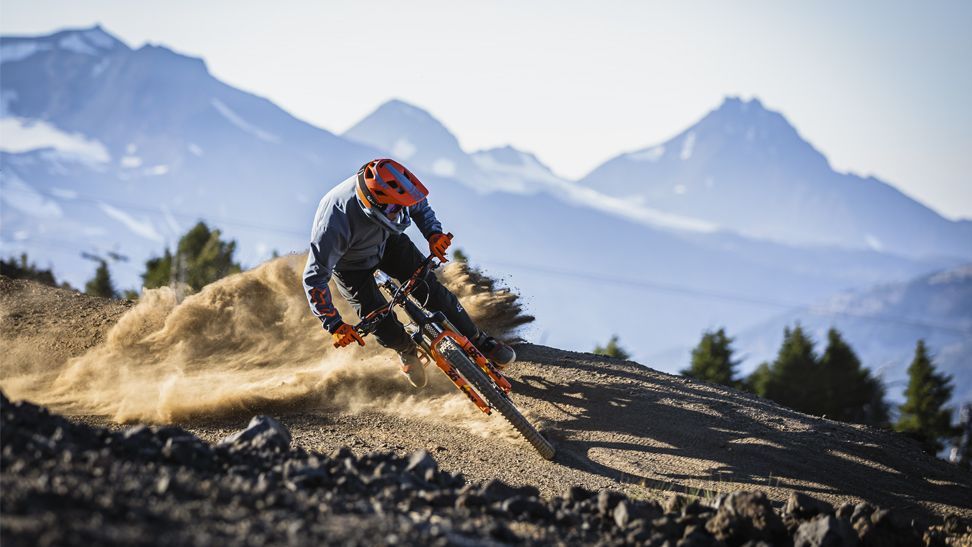 THE COLDER THE BETTER.
It's freezing. So, what do you do? Stay inside? Nah! That means you won't get out on the trail and ride. We've got your back with our Flexair Alpha® Jacket. The secret sauce here is Polartec® Alpha®. This "active insulation" is engineered for consistent warmth, while allowing the body to optimize its temperature by pulling heat away from the skin and releasing it directly into the air.
Technology: Polartec® Alpha®
Benefit: Consistent warmth, while allowing greater breathability during activity.
A COLLECTION MADE BETTER TOGETHER.
Our collaboration together has been a game-changer. That's why our latest mountain bike specific outerwear is anything but ordinary. Click the link below to check out the Fox x Polartec® collection!
Læs mere
FOX RACING® DENMARK - OFFICIAL WEBSITE
For over 4 decades now, Fox Racing® remains the global leader in Motocross gear, Mountain Bike clothing and Moto-inspired lifestyle clothing for men, women and youth. Fox is the apparel choice of action sports athletes with products that combine innovation and style, rooted in the brand's original competitive motocross spirit. We are constantly pushing into the future, never settling for anything less than greatness because our goal is to elevate performance and forge unforgettable experiences. Fox collection is designed with the express purpose of helping you do what you love. Whether you spend your days riding your mountain bike or racing motocross, get out there and chase the feeling. We are made for inspirations and for possibilities, for fast starts and long journeys, for challengers and for champions. Fox is made for you.